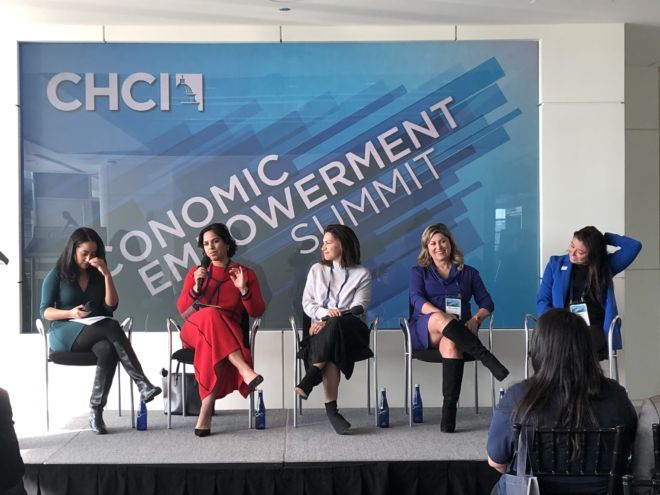 Mastercard was a proud sponsor of the Congressional Hispanic Caucus Institute's (CHCI) 2019 Economic Empowerment Summit.  At this year's event Mastercard's Mercedes Garcia joined a panel of experts to discuss the power of Fintech and how it's expanding Financial Inclusion. The discussion focused on how companies in the financial services industry can foster a new wave of diversity initiatives geared towards Latinx talent and how more diverse teams bolster performance.
Mercedes also served on a panel of experts to discuss the gender pay gap and the challenges it presents within the Latina community. The conversation focused on barriers such as inadequate educational opportunities and traditional family responsibilities. During the breakout sessions, Mercedes shared her own career development within Mastercard.
The CHCI is a nonprofit and nonpartisan 501(c)(3) organization, providing leadership development programs and educational services to students and young emerging Latino leaders. Each year, CHCI educates and connects more than 1,600 students and young professionals. Master Your Card is proud of its continued partnership with CHCI.