Master Your Card was proud to have Her Honor mentees' join its digital financial education program, powered by EverFi, to assist young women in making smart financial decisions.
Mastercard has partnered with Her Honor Mentoring, a work-based mentoring program providing young women with an opportunity to explore diverse career paths for nearly a decade. Mastercard employees serve as mentors to young women who are often the first in their family's to be pursuing higher education, and through the partnership we saw an opportunity to help mentees learn better money habits.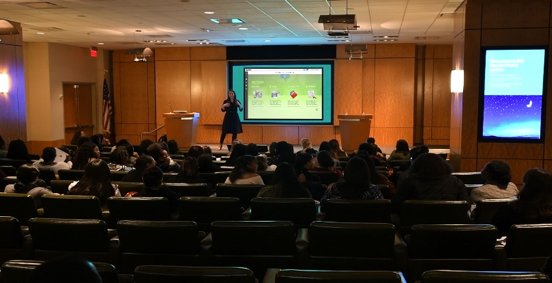 Her Honor mentees began the MYC digital financial education pilot program in November 2019. Underwritten by Mastercard, the online financial education program teaches, assesses, and certifies students in critical financial education to help them make smart money decisions and supports Her Honor's mission of assisting young women in reaching their full potential.
The Master Your Card/Everfi modules are available for Her Honor mentees as well as mentors. The first lesson explores savings, from basic and compound interest; to setting and reaching savings goals; and understanding different types of savings vehicles. They will also explore budgeting concepts and engage in exercises to reinforce their knowledge. Throughout the school year, mentees will work through the Master Your Card modules to further their understanding of financial literacy and the importance of good money habits.